Welcome to the brand new site for Nuline's dance window to the world.
Enjoy heaps of great resources and information on what we are most passionate about – Dancing.
Originally from Scotland and now living in Australia our founder Alison Johnstone is an international judge, choreographer, instructor and coach. Often hosting cruises and taking workshops and always keeping the fun on the dancefloor. With over 25 years experience and having worked with many organisations. Alison has an amazing energy. No class is dull with Alison on the head mike.
STOP PRESS!!! Alison has ben awarded (21/01/2011) "Australian Dance Personality of the Year for Line" WOW!!!!
Click here to read part of the story as published in January 2011
What is Nuline Dance?
Nuline teaches Choreographed routines to a wide variety of music genres: Latin to Pop, Celtic to Country and so much more.
It is a GREAT way to learn dance whilst enjoying a low impact physical and mental workout.
Suitable for all ages, all levels, no partner required, guys and girls
DON'T MISS OUT! Come along and join anytime. We have NULINE dance clubs around the globe with new clubs joining alsmost daily.
Do you have a group of friends who would like to try it out or can you get a group together?
Would you like to find out more about instructing your own Nuline Classes/Club? Like to know about the benefits of membership? You are able to use the Logo, Webs, I Phone App, E Mail, Merchandise, have your classes advertised along with dances taught …..whilst also joining in on the Instructors Only Blog. Workshops/Events/Comps/Socials… yes it's all here. Have fantastic classes with new styles of teaching beginners tecniques etc ……
Just drop Alison a line alison@nulinedance.com
In the press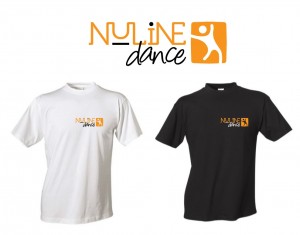 Click Here